Back to Blog
The Risks and Rewards of a Forex News Trading Strategy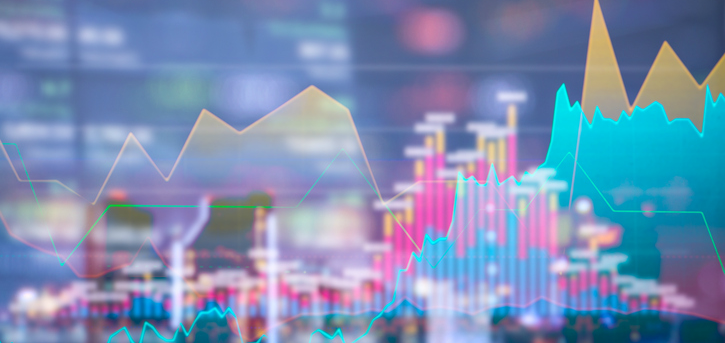 You'll hear the term "trading the news" routinely mentioned within the world of forex, but what does it actually mean? Plus, why are more people than ever before adopting a forex news trading strategy? Well, ignoring the obvious answer of "to make money", forex news trading strategies have gained traction because of how close they bring traders to what is actually taking place within the market. Open 24 hours a day, five days a week, economic data runs rampant throughout each forex trading day, proving to be the catalyst for both short-term and long-term movements. At last count, at least seven pieces of important data are being released daily, which means that those who opt for a forex news trading strategy have plenty to get stuck into.
Those who do choose to trade the news will find that there are many opportunities, but it isn't always a cut-and-dry way of getting involved in the world of forex. The following addresses the risks and rewards of pursuing a forex news trading strategy in today's current market climate.
The Upside of a Forex News Trading Strategy
Key daily influences mean plenty of profit potential
As noted above, each trading day sees at least seven pieces of key data released, of which all have the potential to influence the forex market. This means that there is always a huge amount of analysis and counteranalysis taking place amidst traders. Adopting a forex news trading strategy throws you directly into what's happening now, allowing you to make moves (and potentially profit) around what is an array of key daily influences.
Perfect for those with a large appetite for risk
With the downside of a forex news trading strategy being detailed below, what you'll soon discover is that the risk level is high. However, those who have a true appetite for unpredictability will find this way of trading to be extremely fulfilling. What it is able to do is put any investor on the edge of his or her seat, as he or she will be looking to make moves that hopefully see him or her land on the right side of any major news that hits the market.
Reactionary trading is in its element
Following on from above, what forex news trading can provide is a level of adrenaline that other trading strategies just can't match. Forex news trading strategies require traders to think fast and make reactionary decisions. Full of thrills, when you choose to head down the route of forex news trading, you are—to a certain extent—putting your reactions and instincts to the test.
Ability to just log in and trade key news releases
You may have read the above and thought that forex news trading requires investors to be glued to the markets around the clock. But that isn't strictly the case, as there is the opportunity to jump in and out of the market as you please. When you have a forex news trading strategy in the back of your mind, you can keep yourself aware of key news releases and adjust your trading time appropriately. Should you be able to master the timing, you can look to avoid trading all day long, just logging into a trading platform for key news releases.
The Downside of a Forex News Trading Strategy
Increased levels of volatility and risk
When compared to other realms of investing, forex is well-noted for its extreme levels of volatility. This degree of volatility is only kicked up a notch during important news events, largely because spreads will increase during such time. What this also means is that you are going to need to have your wits about you, as a misstep when a high degree of volatility is active can have a disastrous impact on your forex portfolio.
Slippage and increased trading costs
Slippage is anything but a small issue, with it being more prominent than ever when you enter the forex market to trade during major important news events. Due to the swings in cost, you'll find that your order price can be quite different to what it may actually cost to put through the trade. Using an example, say you chose to trade USD/JPY during a time in which a very volatile news report reaches the market; the possibility that it could move 100 pips in mere seconds would by no means be uncommon. Through this, you easily can end up taking on massive losses, as an element of control is certainly taken out of your hands.
Quickly changing market direction via big market moves
As you are probably already well aware by now, big market moves have the power to pull the market in both directions. When a major story hits the forex newswires, it can often send the market flying in one direction, only to whip it back the other way in a flash. What this can mean is that big market moves can really make determining the true market direction difficult at times. Looking at Nonfarm Payroll results as an example, they have the tendency to wreak havoc in the world of forex. For the EUR/USD symbol, this year proved to be particularly tumultuous, as, according to various news reports, it initially threatened to undermine its price, only to then go on and fuel its resilience.
Conclusion
Within the world of forex, there are countless trading strategies, but a forex news trading strategy is certainly a notable approach that is gaining both momentum and notoriety. With it having the power to allow you to trade in the moment, if you can accept the increased level of volatility and risk, it could be an approach that has the power to return high-level profit.
{{cta('d30efbbd-9929-4a22-a946-3f5cf6c6c80e')}}